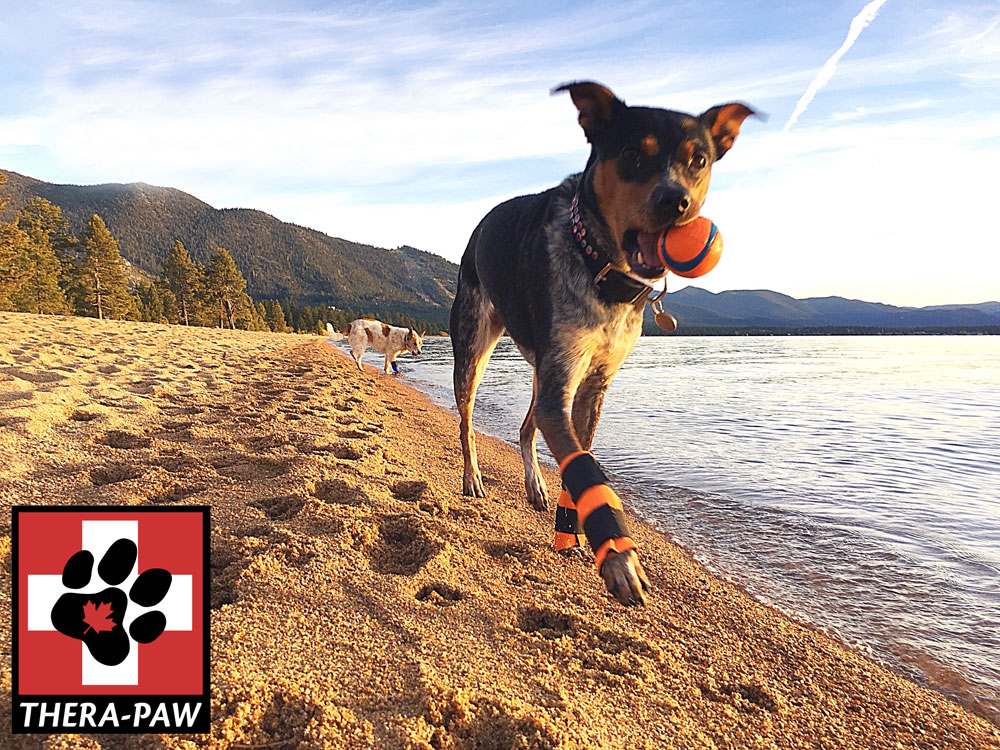 We are dedicated to finding
 the best support for your pet
Thera-Paw Canada is the Canadian office of Thera-Paw Inc., a company that develops, manufactures, and distributes splints, braces, soft orthoses, protective garments, mobility aids, and other assistive products for animals with special needs. 
We know how difficult it is to see our pet in pain. It can be a heartbreaking and confusing experience for pet owners. This is why we are dedicated to helping you find the best solutions for your pet. 
We continue to research and develop new ways to improve the function, mobility, and comfort of pets. Unlike most companies we can:
modify most of our products to best suit your pet's needs

customize other companies' products

work side-by-side with veterinary professionals to build a customized device that will best suit your pet's needs
owner and operator of therapaw Canada
Motivated by her commitment to the care of animals
Jen received her Masters of Science in Physical Therapy from the University of Alberta in 2009. She works as a physiotherapist and hand therapist in Nelson, BC. Motivated by her commitment to the care of animals she has continued her education to be able to apply her physiotherapy skills toward animals and started Kootenay Canine Rehabilitation in 2011.
Jen has completed her Diploma in Canine Rehabilitation and continues to pursue advanced education in animal rehabilitation. In January of 2017, she took a canine bracing course, offered through the Animal Rehabilitation Division and fell in love with the work. She then completed intensive training with Ilaria Borghese (founder and president of Thera-Paw, Inc.) before starting Thera-Paw Canada.
In her spare time, Jen enjoys hiking with her family, trail running with her dogs, snowboarding and is constantly finding new ways to be creative through cooking, baking, knitting or sewing.